The B-TEK Learning Center
Resources to help you scale your business with B-TEK.
Erik Hansen
Vehicle Scales
Read Time:
3 Mins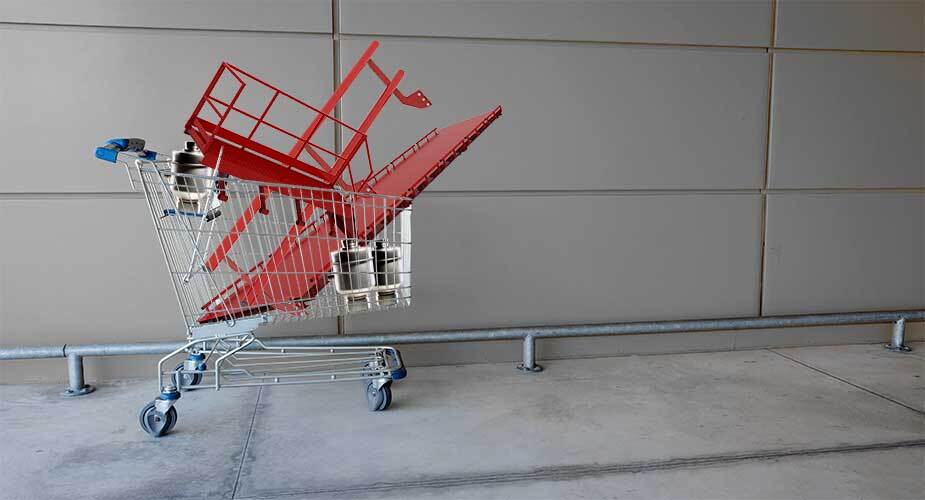 While most everything is available to you on the internet, every once in a while you will go to research a product and find very little information on that product, and worse yet, inaccurate pricing for that product. For example, much has been written about truck scales but little has been provided about what they actually cost, or more importantly, should cost.
We have developed this brief guide to help you in budgeting for a truck scale. While costs may vary from market to market, this provides an accurate range estimate while also highlighting other factors to consider with your specific installation. Everything that we have laid out below assumes a standard 70 ft. truck scale length.
1. Scale foundation excavation and concrete work: $40,000 to $50,000
The concrete work for the truck scale foundation is the first step in the project. A typical foundation is made up of four (full width) piers poured below the local frost line and flush with the surrounding grade. A 4" washout slab is poured between the piers and helps to prevent vegetation growth while also allowing for material to be cleared from under the scale.
A 10' flat and level approach is also required at each end of the scale. These aid in a smoother transition on and off the scale.
Lastly, sloped ramps will be required at each end of the approach. The typical ramp length will be between 20' to 25' for a 70' scale. Some state Weights & Measures departments will have rules governing scale placement, under scale clearance and ramp lengths/materials. Be sure to check with your local jurisdiction before breaking ground!
2. 70' x 11' scale with safety sight rail, weight indicator, ticket printer and 4" LED remote display: $50,000 - $60,000
The 70' x 11' truck scale is the most common size for typical, over-the-road tractor-trailer weighing. A scale with all-steel construction allows for the scale to be delivered, installed, and weighing vehicles all on the same day.
Safety sight rail is a very common option as the scale platform will typically be between 14" to 20" above the ground. This won't help keep the truck on the scale but it will help guide the driver.
The basic weight indicator will display weight, process a truck in/out operation and print a ticket with transaction information.
Lastly, the 4" LED remote display is required in some states and is needed so truck operators can see that the scale reads ZERO prior to driving on the scale. The scoreboard also allows drivers to compare the printed weight with what is shown on the readout.
3. Flatbed scale freight, crane for lifting and installation / calibration by scale service provider: $10,000 – $15,000
Wide load flatbed freight is required for the scale to be shipped from the manufacturing facility to the installation site. Obviously, the further the flatbed truck must travel the more expensive the freight cost will be.
A crane will be required to off-load the flatbed and set the truck scale modules. Crane cost consists of time on-site and the size of crane required. A crane that can be positioned a few feet from the scale foundation will cost less than one that must be sized for extended reach due to obstructions such as buildings, power lines, and/or hoppers/silos.
A professional scale service company is typically involved with removing the scale from the flatbed, setting the scale on the foundation, anchoring the scale to the foundation, wiring the scale parts/accessories and calibrating the scale with certified weights.
TOTAL PROJECT COST = $100,000 - $125,000
---
While we hope to have shared some insight in budgeting for your new truck scale, we need to mention that there are other situations that may arise to add significant costs to your truck scale project. Some of these include but are not limited to:
Any project/work that happens after normal business hours, weekends, or holidays.
Foundation additions such as concrete curbing, walkways and/or extended ramps to adjust for slope grade.
Excavation that encounters any type of utility service that will need to be relocated.
Excavation that encounters poor ground soil conditions or significant movement of soil because of elevations.
Electrical power, network wiring and/or communication wiring that needs to be trenched.
We understand that installing your first truck scale can be overwhelming and we are here to help. If you need an unbiased opinion or somebody to come out and look at your site, be sure to give B-TEK a call!
About The Author