The B-TEK Learning Center
Resources to help you scale your business with B-TEK.

Blake Calloway
Vehicle Scales
Read Time:
2 Mins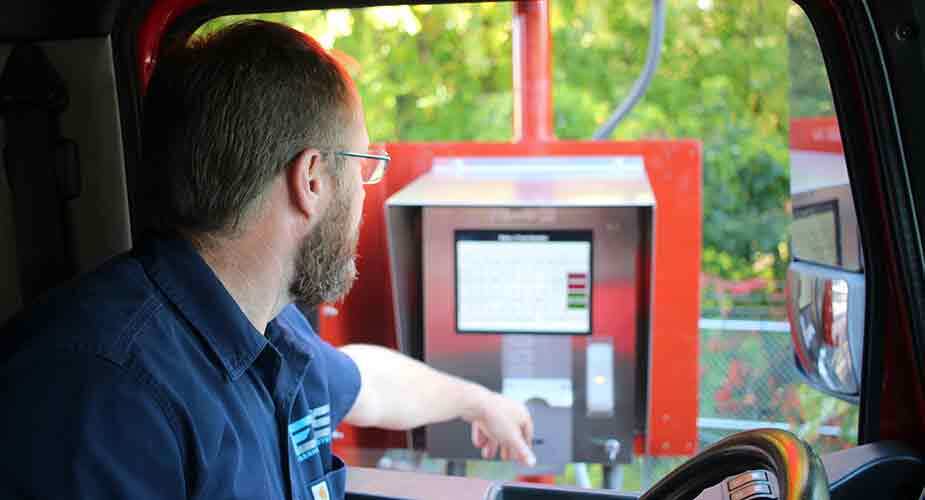 All industries seem to be incorporating automation into their daily processes to maximize efficiencies - the truck scale weighing industry is no different! Truck scales with dedicated scale houses and staffing seem to be going away, but just like anything involving technology and automation, there are some drawbacks you may want to consider:
PROS
Increased Safety – Drivers remain in their trucks throughout the transaction, so there's no chance to slip on a wet scale or fall off the sides.
More Availability – Unattended kiosks allow for trucks weighing 24/7, so your scale can be available during off-hours and weekends and possibly expand your customer base.
Customization – You're able to customize the buttons and transaction flow, usually right from your computer, to fit your exact weighing process.
Increased Throughput – By incorporating RFID readers or license plate scanners, you can speed up the weighing process because the system will automatically recognize and reference each truck's stored information from your database.
Staffing Efficiency – Your employees will be able to manage multiple locations right from their computers and you can repurpose staffing resources to support the scale via remote audio and/or video surveillance if the need arises.
Mobile Integration – Eliminate the need for drivers to lean out of their window during inclement weather by using phones or tablets to drive transactions.
CONS
Reduced Personal Interaction – Removing the human element of the transaction doesn't allow you to provide the personal touch of an in-person conversation with each driver.
Adoption Challenges – It can be difficult to teach an old dog new tricks - we are no different! There will be a learning curve for your drivers when adopting a new system.
Staff Training – With any process change comes training for all those involved. Some employees may need more help than others if they're not accustomed to more complex PC tasks.
On-site Support – Sure, your employees monitoring the scale can help via audio/video and even log right into the scale, but if someone needs physical assistance on-site you may not have a dedicated employee there to assist.
Reduced Driver Movement – Since drivers stay in their cab throughout the entire transaction, they won't have the break to stretch their legs by being forced out of the truck and walking over to the scale house or office. This can contribute to driver fatigue as well.
An unattended truck scale system may be a perfect choice for your business. If it's something you're considering, let us help you work through the configuration and pricing details to see if it's the right fit for you!
About The Author