What Makes A Scale Fit For The Manufacturing Industry
As a manufacturer ourselves, B-TEK knows the challenges of maintaining an exceptional weight tracking process throughout the manufacturing life cycle. That's why we've developed industry leading weighing solutions to meet every challenge of the manufacturing lifecycle from receiving raw materials to shipping and packaging.
WHO
Metal Manufacturers (Steel, Copper, Aluminum, etc.)
Automotive
Ceramics, Stone and Glass
Commercial and Industrial Machinery
Wood Products
Paper, Pulp and Printing
Textiles
Electronics and Electrical Equipment
WHAT
Truckloads of Raw or Finished Materials
Pallets
Crane Loads
Tanks / Hoppers
Individual Products
Packages
WHY
Commercial Trade
Batching
Automation
Production Control
Process Control
Documentation
Inventory Control
MANUFACURING SHIPPING AND RECEIVING SCALES
Whether you are bringing in or moving out materials by the truckload, drum, pallet or anything in-between, B-TEK has a scale for that.
Truck Scales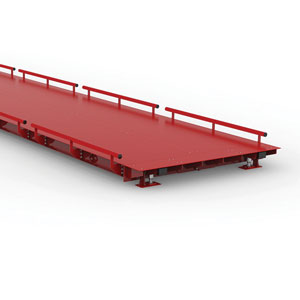 Over 10 distinct models, all of which are fully customizable to meet you specific needs
Portable and Permanent Variants
Axle Scales For OTR Verification
Floor Scales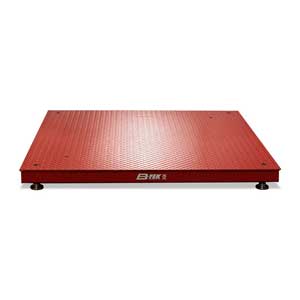 10 distinct models, all of which are fully customizable to meet you specific needs
Includes the B-TEK Drum Scale specifically designed for the manufacturing industry
Several options for pallet weighing including a pallet jack scale and easily approachable floor scales
Robust options to handle exceptionally heavy loads or mitigate corrosion
Crane Scales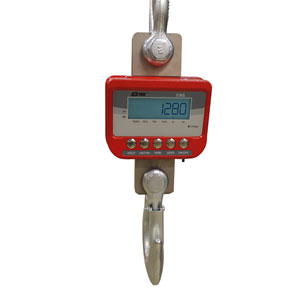 Available in 3 weight capacities: 6, 12, and 25,000 lb.
Industry leading durable construction, 100% waterproof
60 hour rechargeable battery
Weighing Solutions For Inventory Management
Load Cell Mounts are a great solution for manufacturing inventory management as they can be applied to new or existing infrastructure such as tanks, hoppers, blending and batching systems as well as automated conveyors. Customizable capacities ranging from 3 to 300,000 lbs. means B-TEK load cell mounts can meet any need.
WEIGHING IN ON PRODUCTION
Bench and Laboratory Scales to meet all of your counting and check-weighing needs.
Industrial Bench Scale
Rugged, Heavy Duty Design
13 Weight Capacities
6 Sizes
Stainless or Carbon Steel
AccSure Precision
Economical Check-weighing or accumulation
60 lb. Capacity
Stainless Steel Platter
HRCS
Functions as:
Counting Scale
Check Weighing Scale
Standard Bench Scale
B-TEK Produces Results
Contact our sales representatives to see how B-TEK scales can change your manufacturing business.
Contact Us