The B-TEK Learning Center
Resources to help you scale your business with B-TEK.
Brandon Fluke
Vehicle Scales
Read Time:
3 Mins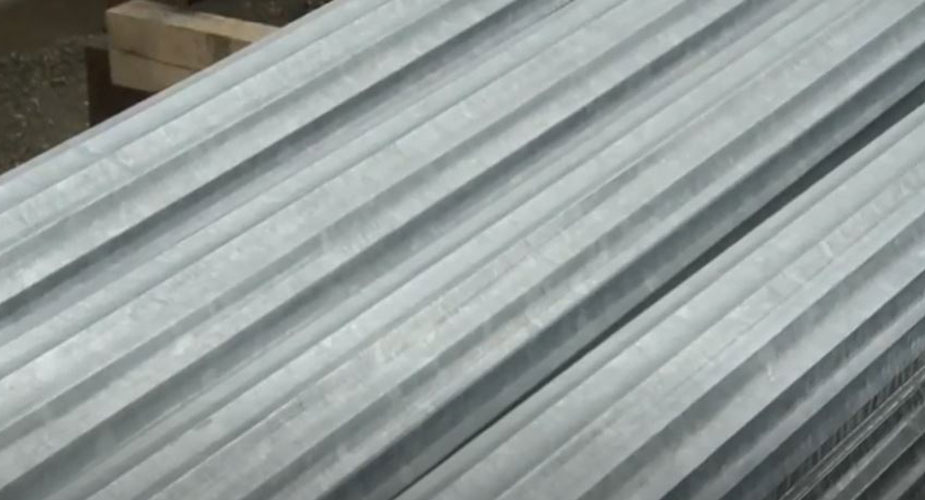 In this article we are going to explore whether it's worthwhile to pay a premium for galvanizing your truck scale.
Have you noticed that most outdoor light posts and highway guard rails have the same grey color? Do you know why? Most people don't pay attention to this but if you're familiar with the steel industry you know that preparation, coatings, and paint systems are the single most important factors to prolonging the life of steel.
The reason for this grey color is because these metal products have been galvanized. Generally, any metal made to be outside in the elements is commonly coated with a zinc finish through a process called galvanization. Did you know that galvanizing has been around for over 200 years? It flat out works, but is it worth it?
What is galvanizing, specifically?
Hot dip galvanizing is the process of immersing raw steel into a liquid zinc "bath." In order to provide the most effective galvanizing, steel must not be previously treated and prepared properly to ensure that zinc finds its way into the pores of the steel. As illustrated below, the first five steps of the galvanizing process are related to cleaning and removing any impurities before the final zinc bath.
How expensive is galvanizing?
The better question is how expensive is it NOT to galvanize? In 2017 the NACE estimated the cost of corrosion to be $2.5 trillion! It estimated that by implementing early corrosion control practices, such as galvanizing, between $300 and $800 billion could be saved, annually!
While we can see this is a large sum of money globally, exactly how does this apply to your scale?
Scale Applications
If you plan to buy a scale and run ten trucks over it each day in the warmer parts of the United States, you don't need to read any further - galvanizing is probably not for you.
If you operate in an area where snow or saltwater are factors, then you should seriously consider a galvanized scale. If your scale comes in contact with caustic materials or it sits in water and grime, then you should definitely consider a galvanized scale!
Replacing something prematurely is never anything someone looks forward to, but consider the cost of prematurely replacing a truck scale - EXPENSIVE! Cranes, downtime, steel repairs, etc.… not to mention the headache of dealing with the whole project. The price of galvanizing will far outweigh the cost and hassle of having to replace a truck scale prematurely.
Galvanized steel corrodes at a rate of 1/30 of bare steel in the same environment. If your current scale is corroding rapidly and you could obtain 30% more life from a galvanized scale, you should consider making the additional investment.
What does galvanizing my scale really cost?
While zinc fluctuates in price, you can typically expect to spend 25-30% more for a galvanized scale vs. a painted scale. This price typically includes the galvanizing, handling of the scale and shipping it to and from the galvanizer and back to the factory. Because this is a specialized process, scale manufacturers and many steel producers do not galvanize their own products, so the extra handling will have to be considered.
After galvanizing, the scale is returned to the manufacturer for inspection where the steel is inspected to ensure the heat of the galvanizing process did not warp any beams or effect any welds. Holes and open areas on the scale also need to be checked to make sure they aren't plugged. If there are any issues, they can be remedied by the scale manufacturer before shipment.
Conclusion
Galvanizing your scale is always an option that should be considered based on the factors mentioned above. Considering that most static steel structures in harsh environments are galvanized, it's compelling to believe that a wear surface exposed to harsh environments should be treated the same way. If you need any assistance deciding if galvanizing is right for you, the experts at B-TEK will be happy to help!
About The Author