The B-TEK Learning Center
Resources to help you scale your business with B-TEK.

Joe Rozsa
Platform Scales
Read Time:
4 Mins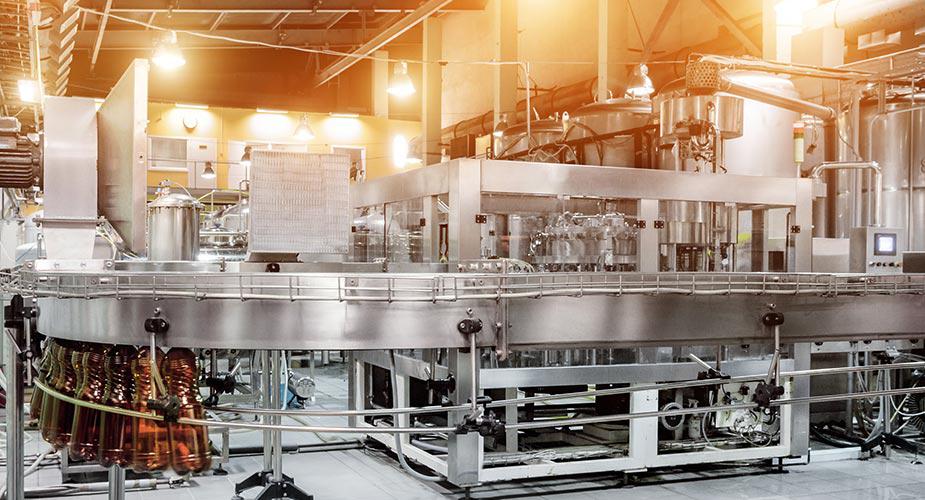 For many of our customers, hygiene and sanitation is every bit as important as accurate weights and measurements. Companies in the chemical, medical, and food and beverage industries rely on clean, hygienic scales in order to provide safe and compliant products and services. But just how hygienic is your scale? Is your washdown process cleaning the scale as efficiently as it should?
Blast Booth with Stainless Steel Shot
You've heard of stainless steel, but have you wondered what benefits it actually provides? At B-TEK, proper preparation of stainless steel is one of the ways we ensure scales are durable and protected from contamination. In one of the final steps of production, B-TEK scales are placed in a blast booth, where fine pellets of steel (also known as steel shot) are blasted to cover the surface of the scale with a smooth and even finish.
Why Choose a Stainless Steel Scale?
Our blast booth method provides better coverage and protection of the scale by fully coating the scale with an impervious finish that's easy to clean and designed to withstand harsh environments and chemical exposure. Our proprietary process results in a superior scale that's easier to clean. Here's why:
Chemicals can eat through carbon. By covering the scale in an impermeable finish, the weight-bearing metals are protected from damage that could be done over time through exposure to air, water, chemicals and contaminants.
Smooth surface is easier to clean. Stainless steel provides an impeccably smooth surface that makes the washdown process faster, easier and more effective, thereby reducing chances for contaminates to become trapped in the nooks and crannies of a non-finished scale. This is especially critical for scales used in food processing and medical environments.
Designed for the harshest environments. Stainless steel is widely known for its resistance to corrosion. After going through the blasting process, B-TEK's scales are prepared for use in the harshest environments, from chemical exposure to the dirt and grime found in outdoor applications.
How Does the Blasting Process Work?
Steel surfaces can be covered with dirt, weld marks, rust, and other imperfections during the manufacturing process. "Blasting" is a method of shooting high velocity particles, known as "shot," at the surface to clean and condition it.
B-TEK's scales are blasted by stainless steel shot continuously until all sections of the scale, including the welds, are smooth and suitable for industries that require washdown capabilities.
In the process, prefabricated stainless steel scales are pushed into the booth. The operator puts on special PPE that is designed to protect them from debris and to deliver clean air free of excess dust and carbon monoxide.
A blasting "gun," powered by air, is used to deliver high velocity abrasive shot to the surface of the scale. This shot, made up of a fine stainless steel particulate, strikes the surface and creates a durable and versatile surface finish. The operator uses a steady back-and-forth motion to blast away any imperfections in the surface material. The shot travels out of the blasting gun at high speeds. This allows large surfaces to be cleaned and prepped quickly during the manufacturing process of the scale.
Used shot is swept into a collection grate where it is recycled back into the system, making this process environmentally-friendly compared to other solutions. The swept material is collected and sent up a conveyor. It then travels along an auger, through a sifting system that separates the shot from other particles and debris. Any contaminants or spent shot are separated into a waste barrel while the reusable shot goes back into the holding tank, ready to be used again.
Tiny particles in the air are caught by the air-flow system which collects the airborne dust inside of a large filtration system. Once the filters are full, an air-powered drum shaker releases the particulate into its own waste barrel.
Once blasting is complete, the scale is ready to take on any job where hygiene is critical. The final surface is clean and free of imperfections that might otherwise catch and hold contaminants. This flawless surface, only attainable through B-TEK's proprietary blasting process, sets B-TEK apart.
Who Needs a Stainless Steel Scale?
Many customers can benefit from our superior stainless steel finish. We often recommend stainless steel blasted scales for customers who require:
Longer lasting scales. Stainless shot protects scales from exposure to damaging elements.
Increased rust protection. Stainless steel is naturally rust resistant due to the alloying elements of which it is made.
Less contaminates. Stainless steel is an ideal solution for customers requiring superior antibacterial standards.
Washdown environments. Stainless steel finishes are ideal for scales in an environment that requires frequent washdown.
Is a stainless steel finish scale right for you? For more information, contact us online or by calling 800.266.8900.
About The Author